1979 Mercedes Benz 450SEL 6.9 Restoration Project
Phase Nine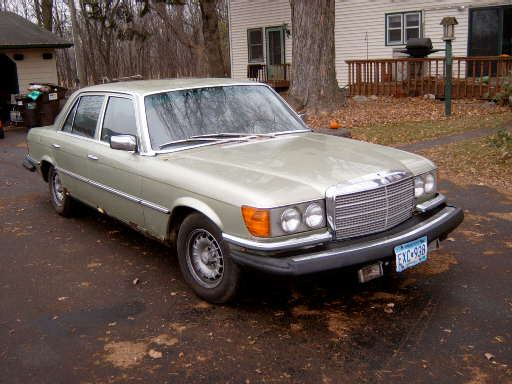 | | | |
| --- | --- | --- |
| | | 4rd June 2005 -The restoration continues. Clear coat is applied and looks fantastic, this is beginning to look like a real car. |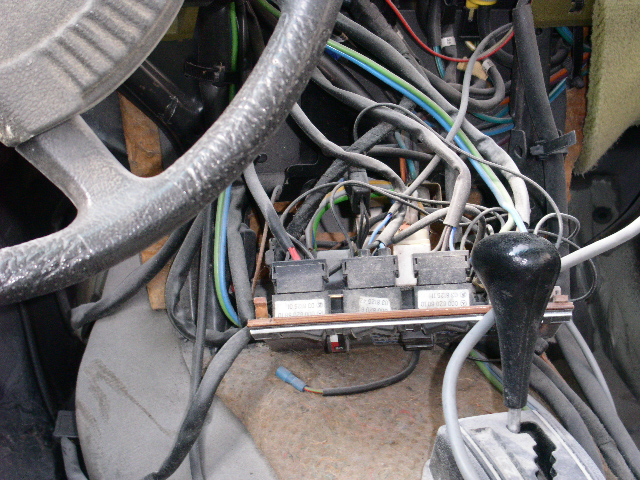 By request, I am taking some pictures of the wiring system. here is the rear of the ACC system.
.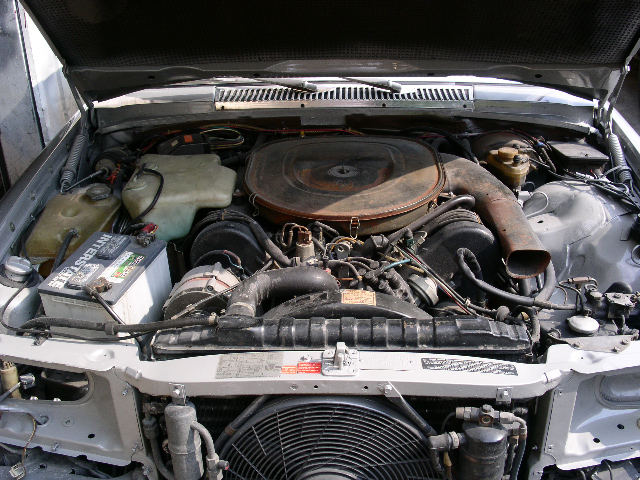 Picture of the engine bay, hard to tell that this car was once green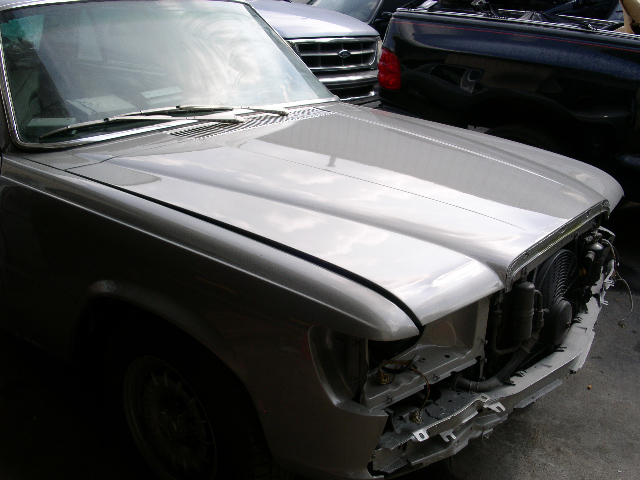 Look at the shine on that clear coat, breath taking.
.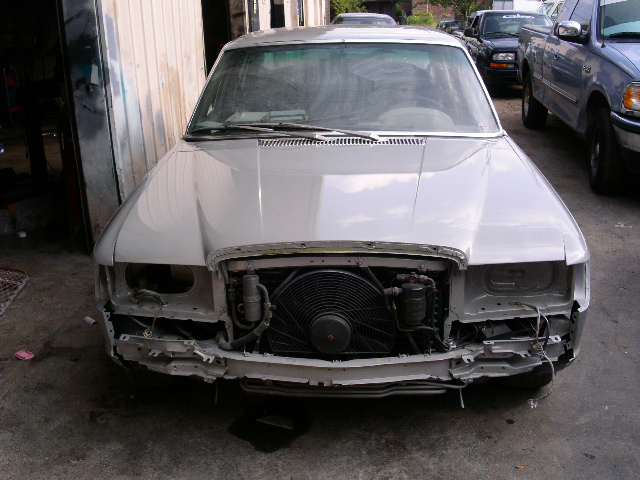 This is a picture of the hood, i had to take a big step back so I don't spoil these pictures with the reflection of my ugly mug :-)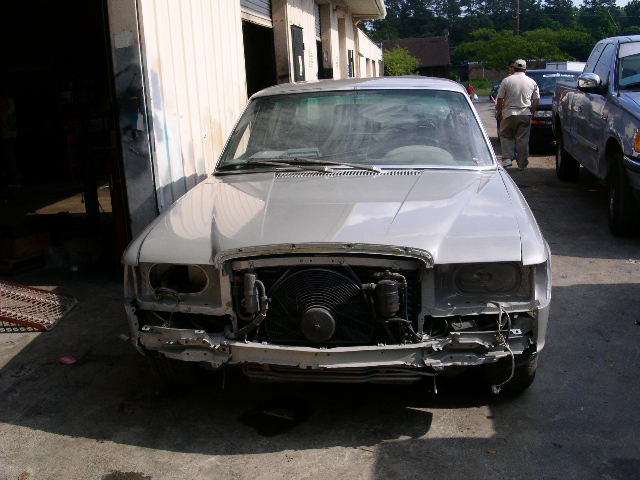 Another picture of the hood.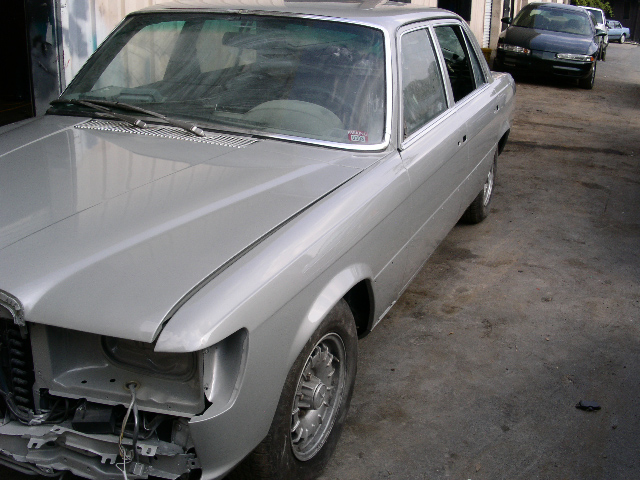 Picture of the left side profile of the car, I really cant wait until I start driving this, its going to really turn heads.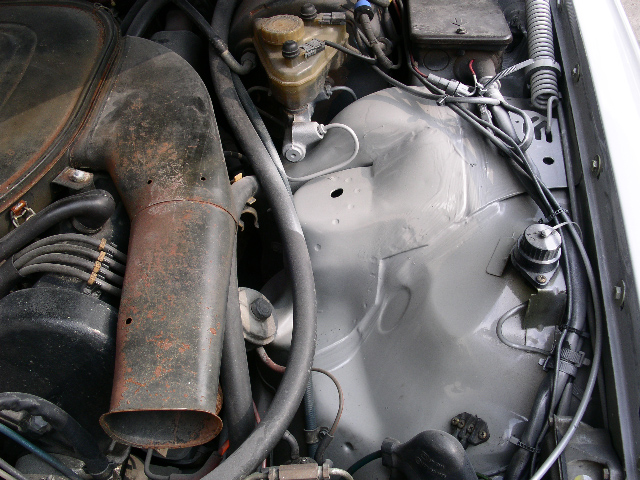 Again, I was asked about the color change and how it effected the engine bay, I thought I would take some pictures so that people could see for themselves.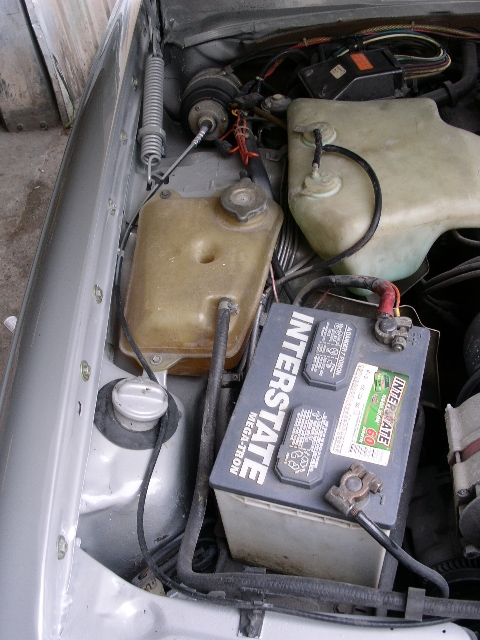 A shot of the right side inner fender.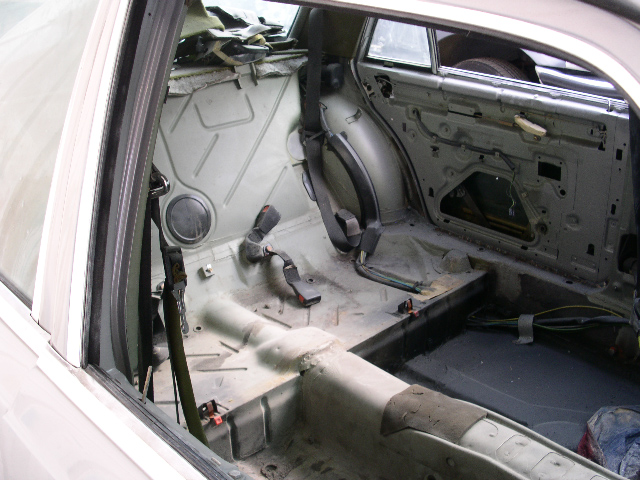 Inside too is nice and silver.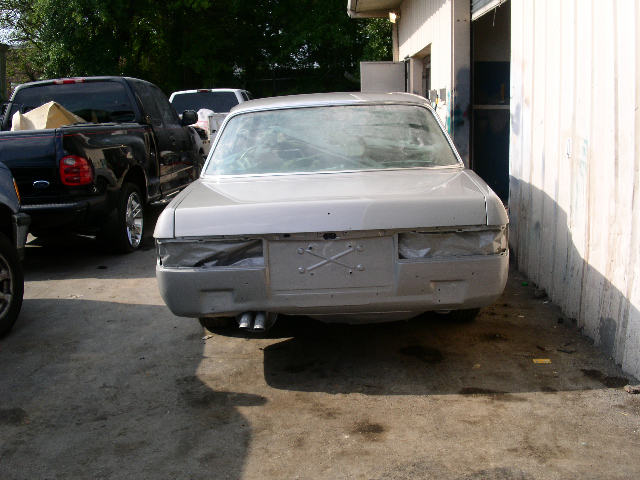 Picture of the rear of the car.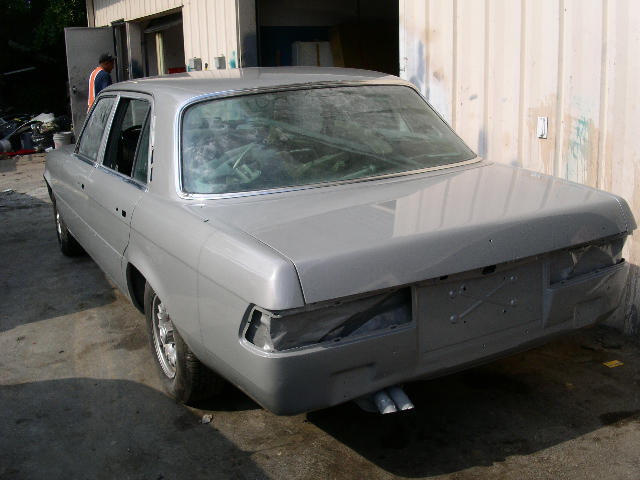 Can you believe that this quarter was in pieces only a couple of weeks ago?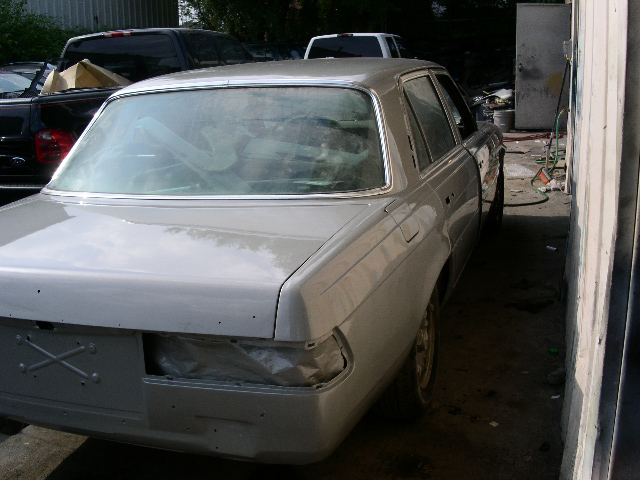 A shot of the rear, right quarter.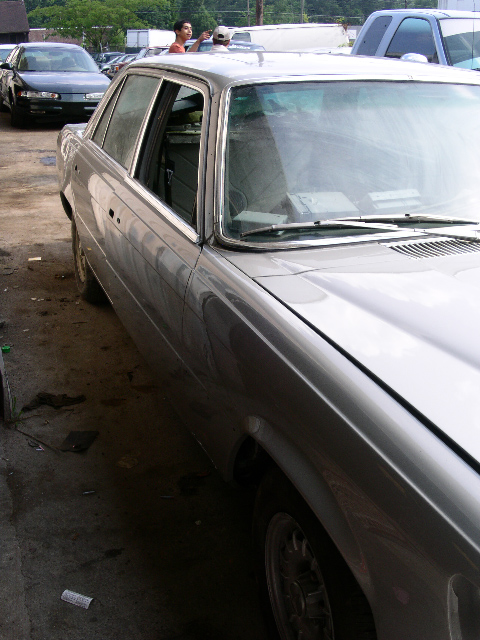 Picture of the right side, a little dark in the picture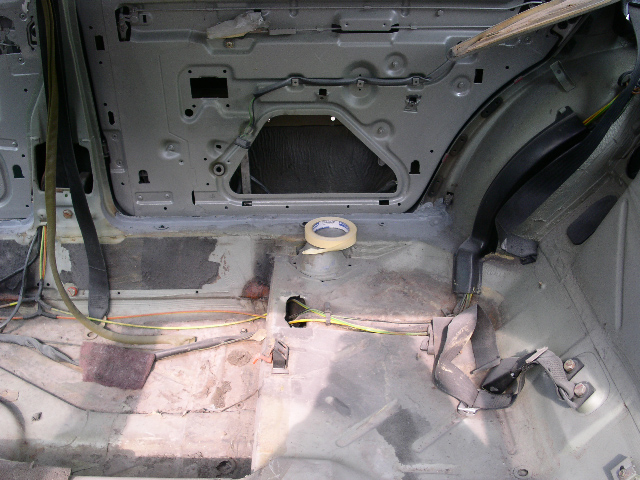 More pictures of the vacuum lines.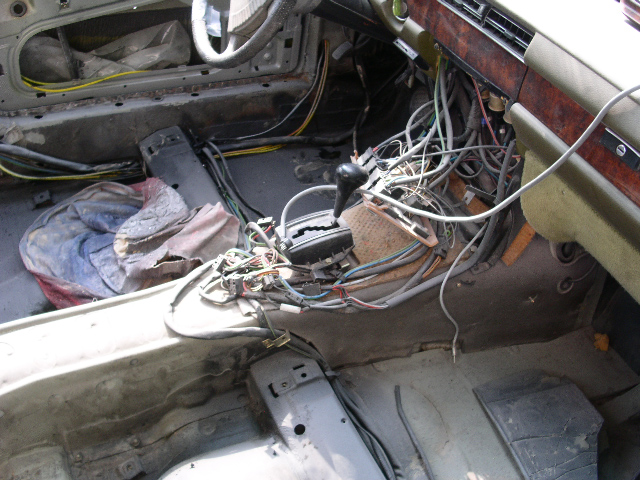 More pictures of the wiring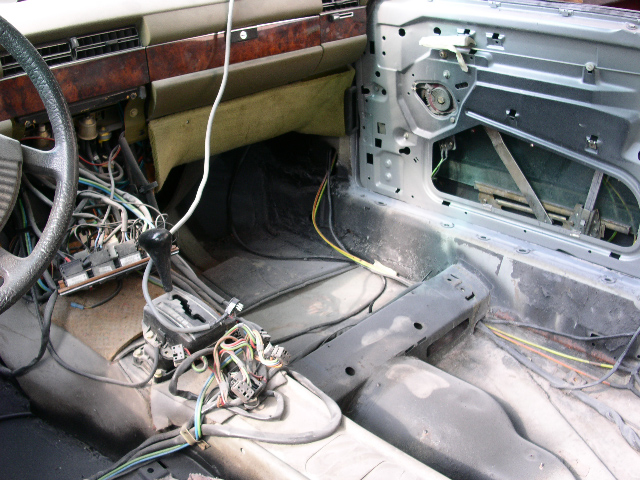 Again more wiring.
Next stage is re-assembly and the `addition of Euro bumpers that were purchased under pressure from certain members of the M-100 club. I am also adding Euro Head lights that I purchased back in January when I was looking at a crash damaged 450SEL for sale here in Atlanta in November 2004.
The Family
Restoration Project Phase Nine