Mercedes Benz 450SEL 6.9 Restoration Project
Phase Six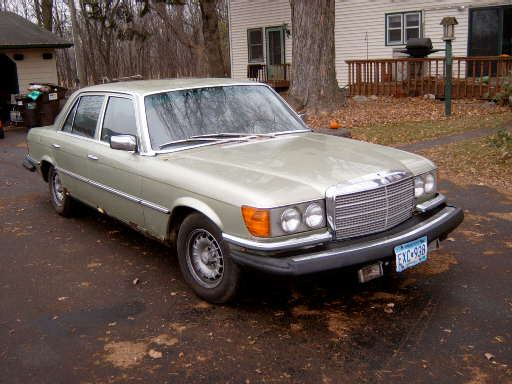 | | |
| --- | --- |
| | 1st June 2005 -The restoration continues. All the welding is now complete and its time to paint the inside of the car, see photos of the progress. |
Inside of the doors are getting painted while the doors are off the car. Looks pretty damn good.
.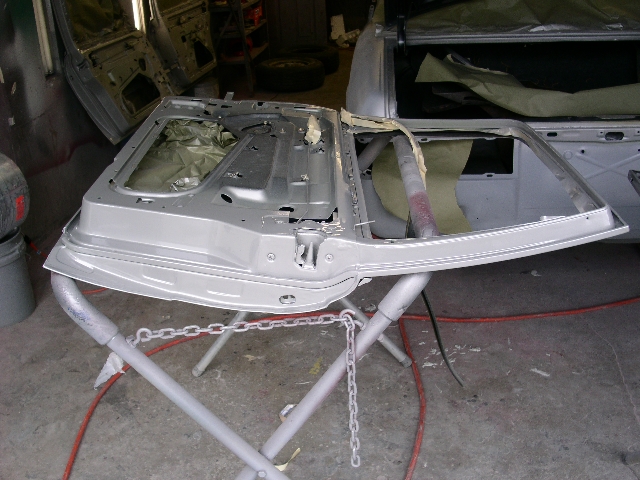 Another picture of the door.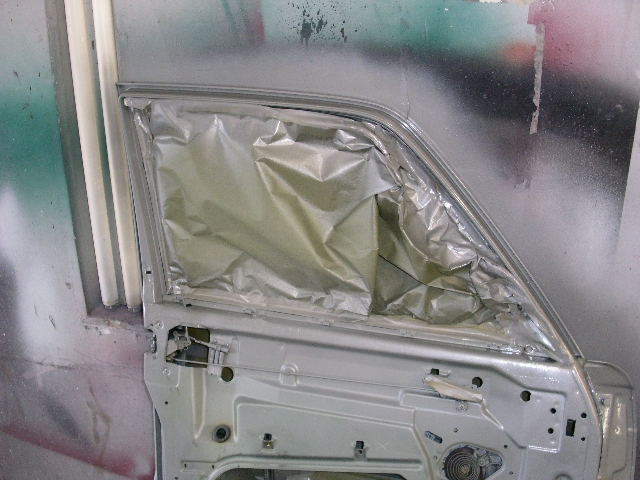 Front doors painted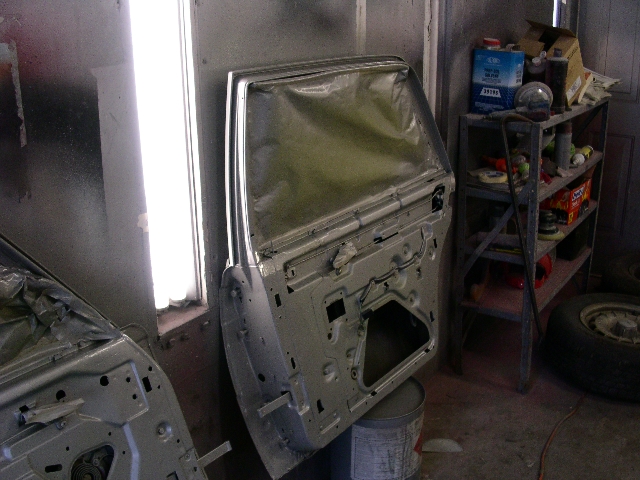 I'm really liking the doors!
.
Not a very clear picture, but you can see the door jams painted and the inside of the headlight area and engine bay.
Better shot of the front.
Clear picture of the rear door jams, silver looks so good on this car.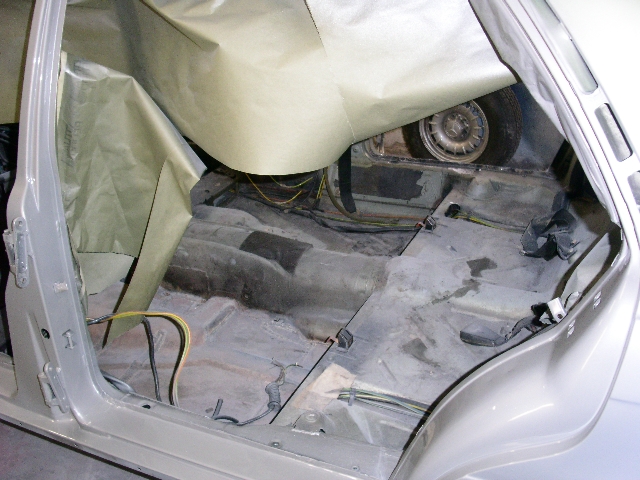 .
Another picture of the door jams.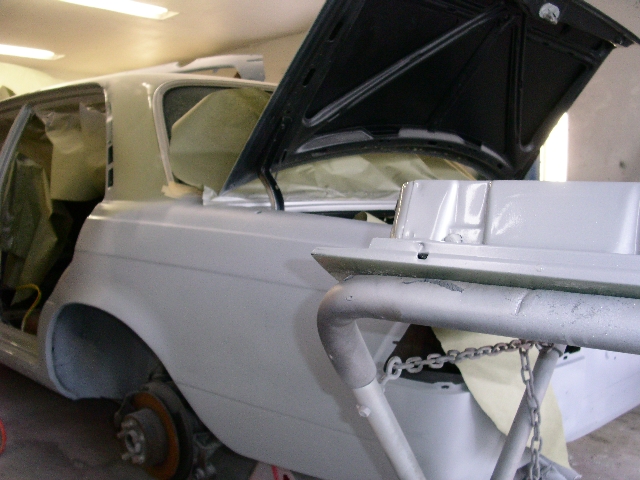 last phase this side was not complete, to me it no looks pretty good.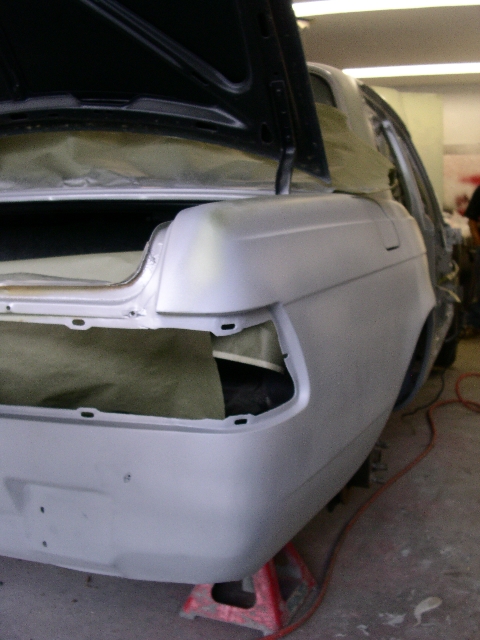 The right side quarter is primed up and ready for paint.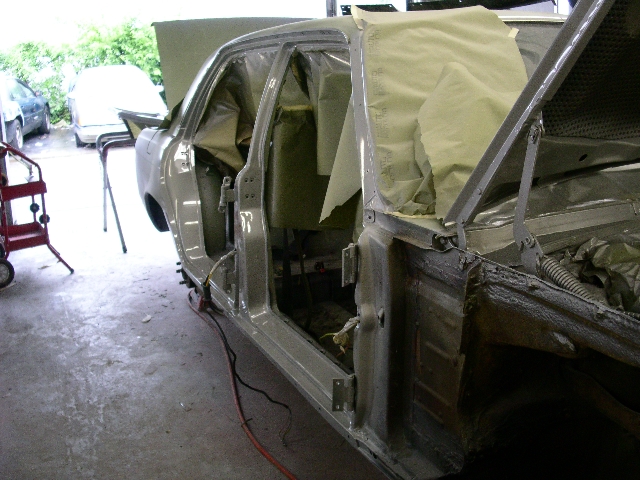 Another shot of the right side from the front.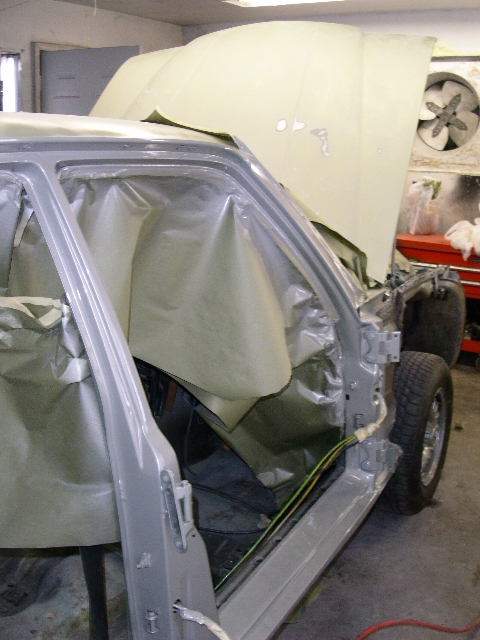 Keep your eyes peeled phase seven is just around the cornerl.
The Family
Restoration Project Phase Six